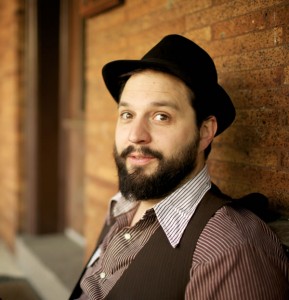 Sustainable Bellingham and the Center for Local Self Reliance are holding their annual fundraiser this summer at the Boundary Bay Beer Garden. Acts include Robert Sarazin Blake, Keaton Collective, Ashley Douglas and Prozac Mountain Boys. Seven bucks gets you in the door (five for students) and food and drinks will be provided by Bounday Bay. The grill will be going until nine p.m, and then pizza until the end of the night. There will be a raffle for items donated by Kona Bikes , The Markets LLC, Subdued Stringband Jamboree, Trader Joes and Brenthaven.
The show begins at 6pm and goes until midnight. All ages until 9pm. More information will follow. Contact info@sustainablebellingham.org with any questions.
Please support Sustainable Bellingham's only fundraiser of the year, as well as the tremendous efforts put forth by the CLSR to restore the old Caretaker's House in Fairhaven.
Mark your  calendars for Saturday, July 28th. See you there!